About Us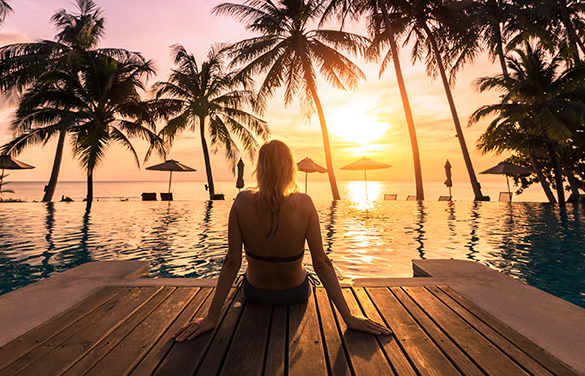 Get the real facts about travel to Mexico
We love Mexico. And, we believe it's time to speak up about what makes Mexico a spectacular vacation destination. Our goal is to share fact-based information about tourism in Mexico.
The Mexico we know is home to friendly and welcoming residents, gorgeous palm-lined beaches, and sparkling blue oceans. It offers amazing and diverse cuisine, unique eco-adventures, breathtaking ancient ruins, and an abundance of art and culture.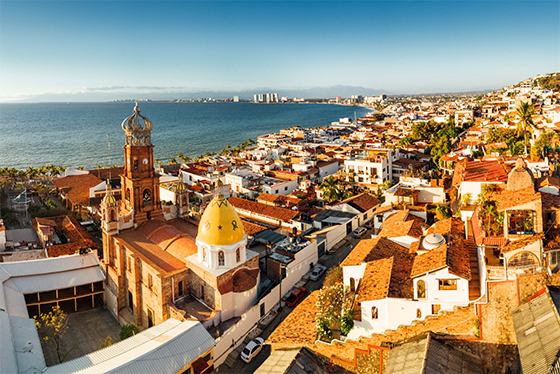 Mexico has a stable and democratic government, a powerful, open economy, and a strong commitment to the rule of law with effective security procedures in place. Now the sixth most visited country in the world, Mexico hosted more than 39 million international visitors in 2017. We think everyone deserves to know Mexico the way we, and millions of others, already do.
YesToMexico is an independent, non-profit organization based in the U.S. We are led by a board of directors comprised of like-minded professionals who desire to see greater balance and context in conversations about Mexico tourism. We are not focused on advancing any individual, company, political point of view, or organization. Our only purpose is to share fact-based information about travel to Mexico.
Meet the Team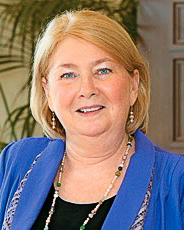 Kate Murphy
President and CEO, Wings Travel Group Director, YesToMexico
A 32-year veteran of the travel industry, Kate Murphy is President and CEO of Wings Travel Group (WTG). Murphy has overseen the growth of WTG from a corporate only agency to a full service agency. She oversees strategic planning, day-to-day operations, preferred supplier negotiations & relationships and the exploration of new marketing opportunities for WTG. Murphy is an active member on a number of Advisory Boards including: Travel Leaders Network, Luxury Travel, Travel Impressions, Passport Online Inc., Travel Insured International's and Travel Startups Incubator, LLC. She is WTG's representative as a Charter Premium Member of the American Society of Travel Agents (ASTA). She is currently serving her 3rd term on the Government & Political Affairs Committee for ASTA. Murphy has been a guest faculty speaker for Travel Leaders of Tomorrow and she has spoken and served as a panelist at many industry functions.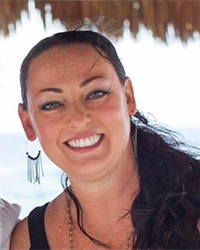 Sarah Kline
President, Time For Travel Ltd. Director, YesToMexico
After attending the Boyd School for Travel and Tourism, Sarah Kline opened a storefront agency in 1996 at the age of 20. Kline turned a small corporate travel agency into a full service multi-million dollar corporation specializing in Fun! Time For Travel Ltd. focuses on honeymoons, destination weddings and group travel. Her passion for the industry has led to numerous accomplishments such as Funjet Gold, Sandals CRC, Hard Rock WOW platinum and Karisma GIVC Diamond 3. Kline is also a mom of 3 and has been married for over 20 years.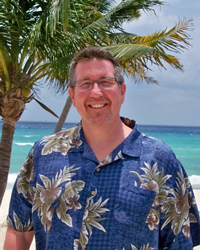 Tom Brussow
President, Sunsational Beach Vacations President, YesToMexico
Tom Brussow has enjoyed a more than 30 year travel industry career serving in various executive level positions in sales, marketing and business development with America West Airlines and The Mark Travel Corporation. Tom is currently the President and Owner of Sunsational Vacation Marketing, LLC focused travel marketing and distribution via its primary business concern; Sunsational Beach Vacations which was established in 2010 in Pewaukee, WI. With more than 150 trips to Mexico, the Caribbean, Hawaii, Costa Rica and the U.S., Tom has significant first-hand travel knowledge and a limitless passion for the many benefits and unique experiences that travel can so eloquently provide. Tom is a graduate of Carroll University and resides in Pewaukee, WI.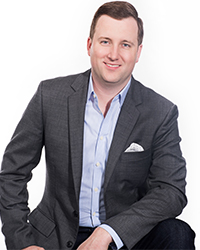 Shawn Warmstein
Vice President, Partner, rbb communications Director, YesToMexico
Shawn Warmstein serves as a vice president for rbb Communications, bringing extensive experience in the travel and tourism, sports and corporate communication sectors. Current and past clients he has served include Hilton, Virgin Voyages, Pier Sixty-Six Hotel & Marina, Thomson Reuters, Brown & Brown Insurance, Florida Blue, the Miami Marlins, Orange Bowl Committee and Miami Beckham United. Under Warmstein's leadership, his team's work has been recognized with multiple distinctions including SABRE, Hermes, HSMAI Adrian, MarCom and PR News awards for results-driven work and best practices execution. Warmstein is also a part of rbb's crisis communications team. Prior to joining rbb, Warmstein worked at New York-based M. Silver Associates. During that time he worked with clients such as American Express Travel, Emirates airline, the Greater Fort Lauderdale Convention & Visitors Bureau and VIA Rail Canada. Warmstein currently serves co-chair of PRSA's Entertainment & Sports section and is a member of the Urban Land Institute South Florida Young Leaders Board. He is a graduate of the University of Florida, with a bachelor's degree in marketing and a minor in mass communications.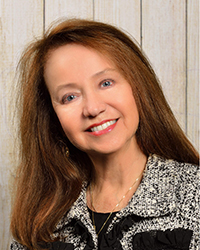 Sandy Lovick